2 Million Stupid Women
So what is the movie you get to experience? It's an independent comedy written by screenwriter Amy Heidish (ION Television's A Star For Christmas, The Truth About You). The project was specially selected for coverage with Filmmaker in a Box because it was able to be shot in Los Angeles, within the classic Hollywood system on a short schedule and micro-budget. If we can do this in Hollywood – where 100 million dollar movies are made – YOU can do it where you live!
The Story
Melissa (Sarah Lindsay Hall) is not having a good birthday. After catching her boyfriend cheating on her, she spends the night with her best friends Anna (Katy Stoll) and Todd (Mark R. Gerson), embarking on a journey through Los Angeles — and Melissa's little black book of mistakes — to confront the men from her past who got away.
Fueled by booze and armed with a demoralizing mantra, Melissa tries to figure out how she became the girl no one wants to bring home to Mom.
It's a birthday for the books as Melissa navigates the tricky line between crazy and closure, scrambling to avoid becoming one of 2 Million Stupid Women.
Featuring appearances by Joshua Morrow (The Young and the Restless) and 2007 Playmate of the Year Sara Jean Underwood along with an exciting soundtrack of up-and-coming artists including The Summer Set and Allison Kaplan, 2 Million Stupid Women, a romantic comedy, is sexy, funny, edgy and heartfelt.
The movie was shot in 11 days in and around Los Angeles, Califorina – in all real locations; no sound stages, no sets – all real-world shooting!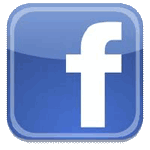 Total Running Time: 102 Minutes
Aspect Ratio: 1.78:1 (16×9)
Credits:
Principal Cast: Sarah Lindsay Hall, Katy Stoll, Mark R. Gerson
Executive Producers: Jamie Neese, Steven Bordelon
Written by: Amy Heidish
Producers: Jay Holben, Jason Robinson
Directed by: Jamie Neese
Available at:
Share